May 03, 2019
ANZAC Day Parade 2019
Dr Tim Brownridge joins in ANZAC Day parade.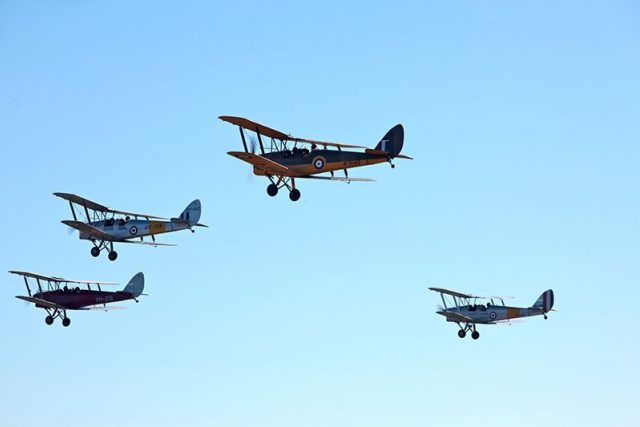 On April 25th Tim Brownridge gave up his day job again to participate in a vintage flypast over the King William St ANZAC Parade.
4 Tiger Moths departed Hindmarsh Island at 0900hrs and flew in formation to the City centre to be over the target just after 0945. This is the 9th year that these aeroplanes have participated in Adelaide's ANZAC Day parade.
Close formation flying in slow underpowered aeroplanes takes some practice. Radio communication is terrible so hand signals from the leader are used to help coordinate the formation in turns.
All these aeroplanes were used during WW2 to train pilots. Tim's aircraft was built in 1941 and during the war was based at Parafield with 1 EFTS.